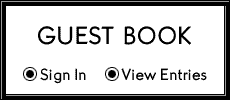 Suzan Jackson - Writer

© 2008 Suzan L. Jackson

All rights reserved.

Written permission must be obtained from the author before any content from this Web site can be reproduced.

This page was last updated on: January 13, 2017
Winter...A Great Season for Travel!

Whether you revel in the snow and cold or just want to escape it, winter is a great time for a getaway. If you're looking for something fun to do on the weekend with your kids or planning a longer trip, you'll find ideas and tips here to help.

Winter is the perfect time to visit 
New Orleans
 and escape the cold! There is so much to explore in this unique and historic city, both indoors and outdoors. Plan your trip today, with these helpful tips on what to see and do…and most important, where to eat!
Baltimore
 is a wonderful place to visit, any time of year. We once spent a fabulous spring break there in March with our kids. There is plenty to see and do that will delight every member of the family.
Whatever you do, just get out there and have fun!