NOW AVAILABLE as paperback and e-book everywhere.

"As a physician who manages patients with chronic pain and other debilitating illnesses, I consider this book to be a must-read." - Dr, Rita Hancock, M.D.

From Sue Jackson, author of the popular and award-winning blog 
Live with ME/CFS
, comes a book to help you live your best life with chronic illness. Based on Sue's almost 20 years living with chronic illnesses in her own family, writing her blog, writing articles on chronic illness, and leading multiple support groups, she provides support and practical advice you can use.
Whether you are in the early days of living with chronic illness or have been at it for years (or decades), there are always challenges in living a life framed by limitations and restrictions, where isolation is a common issue. This guide provides inspiration, advice on emotional coping, and guidance on living your best life with chronic illness from someone who's been there. Though it seems impossible at first, your life will eventually settle into a new normal, and while that life may be different than the one you had planned, it can still be a vibrant, fulfilling life based on strong relationships, a healthy emotional state, and finding joy in every day. The emphasis in this book is on LIVING your life, not just enduring it.

About the Author:

Suzan Jackson is a freelance writer whose work focuses on topics related to health, family, travel, and media reviews and has appeared in many magazines, websites, and anthologies. She has had ME/CFS, an immune disorder, since 2002, and also has Lyme disease. Both of her sons also became ill with ME/CFS in 2004. Her younger son is now fully recovered, after 10 years of mild illness. Her elder son, who recently graduated from college, still has ME/CFS as well as three tick-borne infections. Sue and her sons managed to improve their conditions with a number of treatments. She runs several support groups, both online and locally, to help others. Sue writes two blogs: 
Live with ME/CFS
 and 
Book By Book
. You can see Sue's other published work here on this site at the 
In Print
 tab, and follow her on Twitter at 
@livewithmecfs
 and 
on Facebook.
Suzan L. Jackson is also the author of The ISO 14001 Implementation Guide: Creating an Integrated Management System, a business book to help companies implement the ISO 14001 environmental management system standard in a way that not only helps the environment but also benefits the bottom line.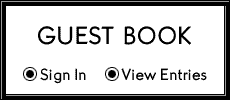 Suzan Jackson - Writer

© 2000 Suzan L. Jackson

All rights reserved.

Written permission must be obtained from the author before any content from this Web site can be reproduced.

This page was last updated on: October 24, 2022
5-star review on Amazon: "Well-written and insightful. You feel like you are talking to your best friend who gets what you are going through." 

 5-Star review on Amazon: "This book gives hope to those suffering from chronic illness by letting them know they are not alone, that there is help out there, and there are things to do to get you through those dark and scary times. There were very limited and often outdated books available to help my family during our initial struggle dealing with a child with a chronic illness. In the beginning life was a lonely and living hell. I was blessed to find Sue and a wonderful group of people on line, who shared similar experiences and showed us how to survive in our "new normal"!"

5-Star Review on Goodreads: "Suzan Jackson invites us into her and her family's journey with chronic illness. She shares her resources and routines to coping with her daily struggles from the emotional to the physical. For those of us who do not suffer from chronic illness she gives us such insight into the world of those who do.

One chapter in particular struck me was A Plan B Day. Taking mental inventories, checking your to do lists, delegating to others and dropping guilt. These are strategies we all can use and Suzan lays this all out for us.

Right now in our lives of social distancing and staying at home restrictions Suzan's vast knowledge from her life with her illness is a treasure for all of us to follow."

5 star review on Amazon: "After years of the heartbreak of having two children with chronic illness, this book has been a godsend. Every single page has me nodding, feeling validated, knowing I need to be more forgiving of myself, and feeling supported. Sue shares such an amazingly healthy way to look at life with chronic illness. I would choose my favorite thoughts and sections but it's all of them! This is a rare book that I know I will pull and reread for years to come."

5-star review on Amazon: (Dawn Bowman, MS, LPCMH) "Great resource for those struggling with chronic illness and the people who love them - "Finding a New Normal" helps those struggling with chronic illness to not feel so alone. Suzan shares how she has been able to build a meaningful, rich life while also living with ME. She offers personal insight and experiences, along with practical advice that can help guide others living with chronic illness."