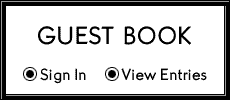 Suzan Jackson - Writer

© 2000 Suzan L. Jackson

All rights reserved.

Written permission must be obtained from the author before any content from this Web site can be reproduced.

This page was last updated on: January 31, 2013
Chronic Fatigue Syndrome (CFS) is a serious and debilitating immune system disorder that affects more than a million Americans, including many children and teens.  For more information, see my 
article at LivelyWomen.com
.
I have had CFS since 2002, and my two sons, ages 16 and 12, have it also.  You can read more about my family's experiences with CFS by downloading this article published in Delaware State News:

To read more about how we live our lives in the face of these challenges, check out my blog, 
Living with CFS
.
I have also written some essays about my journey with chronic illness:

Here are some resources for accurate and up-to-date information about Chronic Fatigue Syndrome:

Living With Chronic Illness