This essay describes a few of the many dramatic moments in our household as our two young sons take on new identities and play pretend.  Their love of trying on different roles for themselves and assigning roles to my husband and I  has provided many memorable experiences.  An adaptation of this essay appeared in the May/June 2001 issue of Mothering magazine.

My oldest son's first sleep-over triggered some wonderful memories of my own childhood best friend. I felt a strong connection with my son as I recalled my own excitement as a child, as well as the hope that this experience might be the start of the same kind of long-lasting friendship that I've experienced.   An edited version of this essay appears in the book, A Cup of Comfort for Friends (Adams Media, 2002).

Every night, I tiptoe into my sons' rooms to gaze at their beautiful, sleeping forms and enjoy a few moments of pure awe.  These treasured, peaceful moments are a sharp contrast with our typical daytime frenzy and help me to see my boys as the sweet, innocent children they are.  This essay was published at www.einkwell.com in January 2001.

Living in a house full of males can sometimes be a challenge for this mom, outnumbered three to one.  My boys seem fascinated by all forms of weaponry, despite their gentle, caring natures.  What's a girl to do?

Sometimes enlightenment comes in strange forms.  On one memorable day with my three-year old son, an escalator and some donuts reminded me of what's really important in life.

Sometimes it seems that all school-age children think about is Pokémon.  Parents are alternately worried, confused, and irritated as their children's interest borders on obsession.  This humorous essay looks at the positive effects of the Pokémon craze and how I learned to enjoy my son's fascination along with him rather than fight it.

An account of how my youngest son reminded me to slow down and enjoy life's smaller moments of joy.

The experience of being a parent is filled with many daily emotional conflicts.  One of the most universal of these is the pull between eagerly awaiting the next developmental milestone and, at the same time, not wanting your child to grow up.  This tug of emotions begins as you watch your infant learn to smile and roll over and continues throughout his or her life.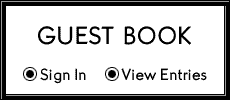 Suzan Jackson - Writer

© 2006Suzan L. Jackson

All rights reserved.

Written permission must be obtained from the author before any content from this Web site can be reproduced.

This page was last updated on: November 10, 2011