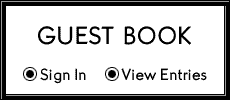 Suzan Jackson - Writer

© 2008 Suzan L. Jackson

All rights reserved.

Written permission must be obtained from the author before any content from this Web site can be reproduced.

This page was last updated on: September 2, 2015
Do the Locomotion

Is there a train fanatic in your family?  Or just looking for a fun family weekend?  Visit Strasburg, PA - The Train Capital of the World, near Lancaster in the heart of Pennsylvania Dutch Country.  Attractions include: 

5 operating layouts of various sized toy trains

Museum Theater features cartoons and comedy movies featuring trains - runs continuously

May through October daily 10 - 5; April, November, December - weekends only

Restored, Victorian coaches or open-air car

Special events/trains, like Easter Bunny train and Thomas the Tank Engine

4 gift shops at railroad (toys, books, gifts, trains)

Buy lunch or snack on your own (April - December) - homemade soups, sandwiches, desserts, hot dog and PB&J for kids

Can also buy box lunches to eat on train or picnic 

Make reservations for dinner (Children's Menu) - May through October

Motel "rooms" are restored 25-ton cabooses

Restaurant is restored Victorian Dining Coach with simulated railroad movement and railroad music - serves breakfast, lunch and dinner with extensive children's menu and reasonable prices

Restored farm house with petting zoo and Amish buggy rides

Family caboose sleeps parents and up to 4 children (1 double bed and 4 bunks); Efficiency Caboose includes kitchenette - all cabooses include private bath, tv, heat & air

Go inside real locomotives - over 100 locomotives and rail cars from mid-19th and 20th centuries

Recreated 19th century depot

New Railway Education Center - live demonstrations of trains and how they work; hands-on activities

Exhibits of railroad artifacts, art, photos, books

Across the street from Strasburg Railroad

Can see museum in 2 hours (1 hour minimum)

Located in nearby Lancaster

Traditional Pennsylvania Dutch food - delicious!

Willow Valley is a huge smorgasbord

Good 'n Plenty serves food family-style at long, shared tables