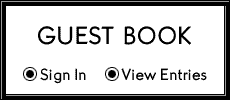 Suzan Jackson - Writer

© 2008 Suzan L. Jackson

All rights reserved.

Written permission must be obtained from the author before any content from this Web site can be reproduced.

This page was last updated on: February 15, 2018
The Big Easy is Back in Business


Wondering whether New Orleans is recovered enough (and safe enough) to visit with your family?  Based on our recent Spring Break trip there with our two boys, ages 10 and 13, the answer is definitely yes!

My husband and I used to live in the New Orleans area, so the city holds a special place in our hearts.  We hadn't visited in many years, and we wanted to share our favorite city with our two boys.  

The good news for travelers is that the areas most visitors enjoy – in particular, the French Quarter and the Garden District – were not badly damaged during Hurricane Katrina.  We spent some time driving around residential areas, where we and our friends used to live, and saw plenty of homes still in need of repair (or demolition), but the average tourist wouldn't see any of that.  In fact, by spending your travel dollars in New Orleans, you'll be helping the city to recover economically.

A week before our trip, our boys pointed out that all of our plans revolved around what and where we'd eat!  That's one of the wonderful things about New Orleans – its tradition of fabulous food.  We did manage to squeeze in some fun activities as well.  After all, you have to do something to fill the time in between meals, right?

Here is a summary of the family-friendly things we did (and ate) in New Orleans:
Resources for more information: