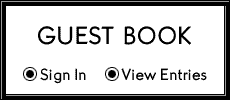 Suzan Jackson - Writer

© 2008 Suzan L. Jackson

All rights reserved.

Written permission must be obtained from the author before any content from this Web site can be reproduced.

This page was last updated on: January 18, 2017
Wildlife and Outdoor Adventures

Audubon Zoo

One of our favorite places in New Orleans is the 
Audubon Zoo
, a wonderful outing for families.  Besides being just an overall great zoo with primates, an African safari area, and white tigers, the highlight for us is always the Louisiana Swamp Exhibit.  This large area recreates the natural environment of the bayous, complete with black bears and plenty of alligators.  Be sure to visit the swamp area around lunchtime because the restaurant there serves delicious local specialties, like jambalya and red beans & rice.  And don't miss the meat and crawfish pies!  Yes, even at the zoo, the food is the main attraction.  After lunch, head through the rest of the Swamp Exhibit to see the unique white alligator.  With the return of its sea lions in February 2008, the Audubon Zoo's exhibits are mostly back to their pre-Katrina state. 
Aquarium of the Americas

Back in the French Quarter, stop by the 
Aquarium of the Americas
 to visit wildlife of the wet variety.  Highlights include the otters, penguins, sea horses, and another of the famous white alligators.  Once again, the local exhibit, Mississippi River Gallery, is one of the best parts.
City Park

For a nice break from the hustle-bustle of the French Quarter, grab some muffelettas or po' boys and Zapp's chips and head out Canal Street to 
City Park
 for a picnic.  Though badly damaged when the levee broke during hurricane Katrina, many areas of the park are re-opened, including playgrounds, Storyland, and the old-fashioned carousel and other kiddie rides.  City Park also offers two spring and summer concert series, Sundays in the Park and Thursdays at Twilight, plus other 
live events
.  This is a great way for families to enjoy New Orleans' musical traditions without venturing into the nightclubs on Bourbon Street. 
Swamp Tours

Finally, for a glimpse of the real Louisiana, take your kids on a 
swamp tour
.  These are, obviously, outside the city in the surrounding bayous.  We went on one during a trip to Cajun Country, the area west of New Orleans in southern Louisiana, and we all enjoyed it very much and saw lots of alligators as well as other bayou wildlife. There are plenty of swamp tours to choose from, and many provide transportation from New Orleans.
​​

Continue Reading:

​Wildlife and Outdoor Adventures