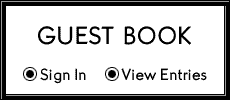 Suzan Jackson - Writer

© 2008 Suzan L. Jackson

All rights reserved.

Written permission must be obtained from the author before any content from this Web site can be reproduced.

This page was last updated on: January 18, 2017
New Orleans - Food

You knew I'd get to food eventually!   It's one of the best features of any trip to New Orleans.  The amazing thing in New Orleans is that you almost can't get a bad meal.  From the smallest dives to the well-known 5-star restaurants of acclaimed chefs, it's all delicious.  On our recent visit, we popped into a non-descript restaurant a half-block from our hotel to grab breakfast, and it was wonderful (especially the shrimp & crawfish omelet).  Here are some of our favorites:

Seafood

This is part of the reason why you've come to New Orleans, right?

Deanie's
, one of our old favorites in Bucktown (near the lake), recently opened up a second restaurant in the French Quarter.  Whichever location you visit, make sure you're hungry.  Deanie's specialty is heaps of boiled or fried seafood.  This is the place to go for piles of boiled crawfish and shrimp, just like the locals eat.  And though I'm not normally a fan of fried food, Deanie's fried seafood platter (for two or more) is delicious, piled high with crawfish balls, shrimp, catfish, and softshell crab on a bed of French fries.
Although it's a regional chain, 
Landry's
 is still a great place to go for a family meal.  They feature plenty of delicious Gulf Coast seafood, fabulous desserts, and a full children's menu.
Local Specialties

While you're in town, be sure to try some of the region's famous Cajun and Creole specialties, like red beans & rice, jambalya, gumbo, and shrimp or crawfish etouffee.   You can find these dishes on the menu of almost any casual restaurant, but here are some of our favorites:

Mother's
 on Poydras Street (in the Central Business District) – also considered the best place in town for a po' boy, New Orleans' own unique sub-type sandwich.
R&O's
 in Bucktown, near the lake – known for po' boys, boiled & fried seafood, and our personal favorite place for a muffeletta.
Central Grocery
 on Decatur Street in the French Quarter – claims to be the originator of the muffeletta
Audubon Zoo
 – I know it sounds strange to recommend eating at a zoo, but the café in the Louisiana Swamp Exhibit is a great place to sample local dishes.
Breakfast

You can grab quick breakfasts or omelets made with local ingredients just about anywhere, but here are a few of our favorite places:

Betsy's Pancake House at 2542 Canal Street – a bit out of the way, up Canal Street toward the interstate.  This is a local spot for breakfast, not a typical tourist stop, that serves simple breakfasts and a wide variety of pancakes.

The Camellia Grill
 – for breakfast or lunch, a unique dining experience!  Take the 
streetcar
 down to the very end of St. Charles Street, where it meets Carrolton Ave.  You may have to wait in line during busy times, but it's worth it.  The Camellia Grill is an old-style diner with only counter seating (kids love it), entertaining waiters, and a menu with delicious and unique omelets and sandwiches (plus other favorites, too).  Where else can you get an omelet filled with French fries and topped with gravy?
Breakfast at 
Brennan's
 is a New Orleans tradition.  It's a bit pricy, but it's the place to go for the quintessential New Orleans jazz brunch, with menu items like Eggs Benedict and Eggs Sardou.  Best of all, you can order Bananas Foster for your breakfast dessert!
Read More or Go Back:

Transportation and Getting Around