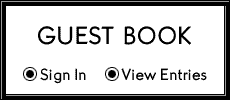 Suzan Jackson - Writer

© 2008 Suzan L. Jackson

All rights reserved.

Written permission must be obtained from the author before any content from this Web site can be reproduced.

This page was last updated on: January 18, 2017
Transportation and Getting Around


We like to rent a car when we come to town, just because we enjoy driving around to our old neighborhood and other favorite places, but many visitors get by without a car (and parking in the French Quarter is very expensive, often $25-$30 per day).  So, if your hotel is centrally located in the Quarter or nearby, you may be able to get by with walking, streetcars, and an occasional taxi ride.
Streetcars


As with everything else in New Orleans, even its transportation is fun and unusual.   Everyone knows about New Orleans' ubiquitous streetcars, but you may not realize that they're not just for tourists.  
Streetcars
 are a great way to get around, and even the locals use them as basic transportation.  Besides, they're just plain fun!  There are 
several different lines
; our favorite is the ride all the way down St. Charles Street, through the Garden District and Uptown, past beautiful homes and gardens.  
Schedules
 are available; fares are always $1.25.

One word of warning.  If you plan to take the streetcar to the Audubon Zoo (a lovely ride down St. Charles Street from the French Quarter), you should be prepared for a long walk.  It's about a mile from the streetcar stop to the zoo entrance.  Though it's a beautiful walk through Audubon Park, it might be too much for families planning to spend the day walking at the zoo.  Try taking the streetcar to the end of St. Charles Street, having a meal at the 
Camellia Grill 
and calling a cab to take you to the zoo from there.
Boats


A boat ride along the Mississippi River is a wonderful way to see the city from a different perspective.  It's not exactly transportation, since you end up where you started, but it's still fun.

The two main riverboat rides available are the 
Creole Queen
 and the 
Steamboat Natchez
.  Both are old-time paddlewheels that offer a variety of tours of varying length; many include a meal.  When we lived in New Orleans, we often took visitors on one of these river cruises, and they were always enjoyed.
​​

​Continue Reading:

Transportation and Getting Around