Enjoying the Outdoors with Children

Hiking with children is simple to do and very rewarding.  Learn how to enjoy this wonderful outdoor activity with children of all ages, from infancy on up.

As avid outdoor enthusiasts, my husband and I tend to measure our children's development in terms of their hikes and look forward to each new stage.

A dayhike in the Tetons on a popular trail includes an unexpected surprise.

How an inflatable boat and a muddy creek bank allowed me and my friends to escape from the normal confines of teen-age life and cement our friendship.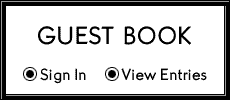 Suzan Jackson - Writer

© 2000 Suzan L. Jackson

All rights reserved.

Written permission must be obtained from the author before any content from this Web site can be reproduced.

This page was last updated on: January 22, 2021
With some planning, you can enjoy canoeing with children and keep them safe, too.  Learn how to avoid tipping over...and how to cope when you do.