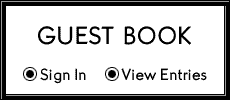 Suzan Jackson - Writer

© 2008 Suzan L. Jackson

All rights reserved.

Written permission must be obtained from the author before any content from this Web site can be reproduced.

This page was last updated on: January 31, 2013
Go Dutch!

(Pennsylvania Dutch, that is)

Kids will love the petting farm, pony rides, hay maze, crafts, and children's entertainment at the Children's Farmyard Theater, while the whole family enjoys parades, demonstrations of traditional crafts and skills, and mouth-watering Pennsylvania Dutch foods.  

The folk festival has drawn visitors from all over the nation since 1950 and runs in 2013 from June 29 - July 2.