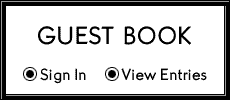 Suzan Jackson - Writer

© 2008 Suzan L. Jackson

All rights reserved.

Written permission must be obtained from the author before any content from this Web site can be reproduced.

This page was last updated on: January 31, 2013
Travel Journals


Our vacation each summer is an extended road trip halfway across the country to visit family in Oklahoma or South Dakota.  The first year we attempted this big road trip, our boys were only five and two years old. We planned our trip carefully, with lots of fun stops along the way.

Once the trip was all planned out, one final question remained.   How could we help our kids to get excited about it and understand where we were headed each day?   A travel journal for each of them to track our progress turned out to be just the thing.  We drew a map (traced from a map of the U.S.) showing our route from Delaware to Oklahoma, with stops for each day highlighted.  We inserted the map into the front of 3-ring binders and added blank pages for each day of our trip.

The journals were a hit!   The boys got very excited about the stops we'd planned, the many states we'd be passing through, and even the drive itself.  As we started out on the first day, Jamie had his map-covered journal on his lap, ready to follow along and help direct his dad.

Besides providing a way to track our travels, the journals also gave the boys a chance to record the highlights of the trip. Jamie had just begun to learn to write in kindergarten and Craig was only two years old, so we used a scrapbook approach.  The boys enjoyed collecting brochures, ticket stubs, and postcards from each of our daily stops.  Each evening before bed, we'd sit down together with a bag of crayons, markers, scissors, and glue sticks we'd brought along and sort through the day's collection.  Both boys drew illustrations and glued in pictures of places we'd visited, and Jamie enjoyed using his new writing skills to craft a sentence or two on each page.  As an added bonus, the journals ended up being a good way for the kids to unwind and quiet down after an exciting day.

We've continued our journal tradition each year, adding extra pages and a new map to the binders.  As the boys have grown, their drawings and text have gotten more detailed.  Now our boys have some wonderful keepsakes to remember our family road trips.