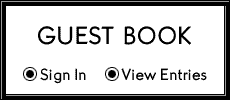 Suzan Jackson - Writer

© 2008 Suzan L. Jackson

All rights reserved.

Written permission must be obtained from the author before any content from this Web site can be reproduced.

This page was last updated on: April 24, 2012
Calling All Cowpokes!

Make your way to Oklahoma City to spend a day immersed in the Old West.  On Memorial Day weekend, the National Cowboy and Western Heritage Museum hosts its annual Chuck Wagon Gathering and Children's Cowboy Festival.  

Kids will love the covered wagon rides, Old West stage shows, storytelling, pony rides, and authentic cowboy foods.  After enjoying the festival, head into the museum where you can tour a recreated Old West town, explore the museum's extensive cowboy and Indian exhibits, and kids can dress up like real cowboys in the children's building.  Visit 
www.nationalcowboymuseum.org
 for more details.