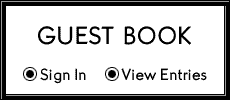 Suzan Jackson - Writer

© 2008 Suzan L. Jackson

All rights reserved.

Written permission must be obtained from the author before any content from this Web site can be reproduced.

This page was last updated on: November 10, 2011
Air Travel with Babies & Toddlers

Air travel with a baby or toddler may not be as relaxing as the old days when you could lose yourself in a good book for a couple of hours, but these tips will help to make it as painless as possible:

Change his or her diaper just before you board the plane. If your flight is a long one, you'll probably still need to change her diaper en route, but you want to minimize this effort. It's not impossible to change a diaper on a plane, but it's not much fun either! 

There are now strict limits on bringing liquids or gels through security, with exceptions for baby food, formula, and medications.  Check the TSA website before you fly for the latest update on restrictions. 

Use a backpack as a diaper bag instead of the traditional shoulder bag style. This keeps your hands free for the baby. 

We almost always purchased an airline seat for our babies. They can fly free on your lap until age 2, but they're much safer buckled into their car seat in their own seat. We also found that they slept more easily in their own car seats. Most airlines will sell you a seat for an under-2 child for half-price, if you ask. If you really can't afford it, you can fly during non-peak times (Saturday and mid-day Tuesday through Thursday) and hope for an empty seat next to you (though this is becoming more rare). If the flight is full, you can always stow the car seat in the overhead bin. I highly recommend a car seat carrying bag with a strap for travel. 

For the first year, get a front carrier. These fasten on your front, like a backwards backpack. Most babies love to be carried this way - it's comforting to be next to mom – and it leaves your hands free. After about 3 months, babies want to see what's going on around them. A carrier that can face in or out is more versatile and can be used until the baby is 9 months old or so. Our younger son LOVED riding in the front carrier, facing out (see www.outdoorfamily.net for more information).

Once your baby is about 5-6 months old and can hold up his/her head, an umbrella-type stroller is great for airports and traveling. They only cost about $15 (check out your local K-Mart, Wal-Mart, or Target), they fold up easily, and they're lightweight. You can wheel them right up the jetway, then the airline stows it and returns it to you as you exit the plane. We used ours for many years - even with our older son when he was 7 - and we passed it onto our niece - not bad for $15! 

It might sound like a lot of extra stuff to buy, but you'll get a lot of use from these things, even when you're not traveling and may be able to borrow some things.  Some resources for baby travel gear:

Any local store that sells baby gear