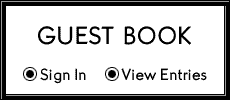 Suzan Jackson - Writer

© 2008 Suzan L. Jackson

All rights reserved.

Written permission must be obtained from the author before any content from this Web site can be reproduced.

This page was last updated on: September 2, 2015
Harvest Time

The smell of fresh cider and homemade donuts has us sniffing the air in anticipation.  Our kids look forward to visiting the local apple/pumpkin orchard each fall, and our visits always remind me of annual trips to an apple farm in my hometown when I was a child.   

The best orchards offer you-pick apples (and maybe pumpkins), fresh-pressed cider that you can watch being made, plus some extras like hayrides, corn mazes, or homemade donuts. Follow your noses to a local orchard this fall to pick your own apples and enjoy some old-fashioned fun.