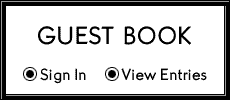 Suzan Jackson - Writer

© 2000 Suzan L. Jackson

All rights reserved.

Written permission must be obtained from the author before any content from this Web site can be reproduced.

This page was last updated on: April 3, 2014
I am a freelance writer, specializing in reviews, personal essays, and topics related to health and enjoying travel and the outdoors with family.  My resume and published clips can be found on the 
In Print
 page.  In addition, I have published over 30 articles and a book related to my professional areas of expertise, quality and environmental management (see 
www.iso14001guide.com
).  
My husband and I have two boys  Jamie, age 17 and Craig, age 13.  They bring a lot of joy to our lives every day as well as noise, chaos, occasional bouts of anxiety, and plenty of laughs.  My
 essays
 detail the wild, funny, and poignant moments of being a parent and living in a family.  I've also included some essays and information on the unique challenges of 
living with chronic illness
.
Since our children were born, we've continued to enjoy our favorite outdoor activities.  Our boys now love hiking, backpacking, camping, and canoeing as much as we do.  We've learned a lot over the last 16 years - sometimes the hard way!  My 
OutdoorFamily 
website will help you to enjoy the outdoors with your children, too.
We also enjoy traveling with our children.  Both boys took their first plane rides before they were 3 months old, and we especially enjoy long road trips.  My 
TravelFamily
 website includes strategies and tips for travel with children, plus lots of fun destinations for families to enjoy, from day trips to longer vacations.
You can also visit my blogs:

I hope you find these websites fun and informative.  I'm interested in your thoughts, comments, and suggestions.  Please sign the guestbook or send me an e-mail.

.